ВНИМАНИЕ:
Если вы не нашли то что нужно вам, или нашли, но ссылка не работает, свяжитесь с нами — мы обязательно поможем. Не все имеющиеся файлы выложены тут. Требуется очень много времени чтобы перебрать и проверить и упорядочить каждый, по этому тут нет даже половины того, что есть у нас. Например: у нас есть десяток драйверов TRY или InfinitiRIP под различные конфигурации старых станков, которые пока не выложены на сайт. В общем, если вы не нашли программы под вашу конфигурацию, лучше уточните есть ли она у нас. Мы оперативно и вполне дружелюбно отвечаем каждому посетителю.
Дополнения к Windows XP
Windows installer_3.1. Без него не работает PhotoPrint
net framework 3.5. Без него не работает PhotoPrint
cmdow-1.4.8. Дополнение для конфигуратора. Подробнее в разделе по настройке конфигураций. Возможно будет ругаться антивирус.
Полезные программы
FoxitReader. Просмотр PDF файлов
UltraIso. Виртуальный привод. Открывать iso файлы
WinRar. Архиватор
Sublime Text 3. Хороший текстовый редактор. Для редактирования конфигураций.
RingGeneratorAP. Скрипт, устанавливающий метки под люверсы на изображении. Версия для PhotoShop. Подробнее в разделе «Советы».
RingGeneratorCD. Скрипт, устанавливающий метки под люверсы на изображении. Версия для CorelDraw. Подробнее в разделе «Советы».
PhotoPrint
PhotoPrint 5 v2. Пятый фотопринт
PhotoPrint 5 v3. Устанавливается с папки INSTAL, после чего копируются файлы из папки CRACK в папку с программой.
PhotoPrint 6 v2. Инструкция по установке в архиве. Сервис-пак для русификации присутствует. Проверено — работает. Полную инструкцию по установке можно найти в соответсвующем разделе нашего сайта.
PhotoPrint 10.0.1. Новая версия. Лекарство в архиве. Проверенно, но работает не у всех. В случае проблем с демо-режимом можно попробовать установить крэк в разных режимах совместимости. Полную инструкцию по установке можно найти в соответсвующем разделе нашего сайта.
PhotoPrint 10.5.1. Полностью рабочая полная версия. Крэк запускается в «тихом» режиме. Перед загрузкой и установкой необходимо отключить антивирус. Полную инструкцию по установке можно найти в соответсвующем разделе нашего сайта.
Крэк для PhotoPrint 10.5.1. Отдельный архив с крэком на случай если антивирус повредил файлы в общем архиве. Данный архив запаролен именно на тот случай, чтобы его не повредил антивирус. Пароль архива: quallo
Оригинальные прессеты для Photoprint 10. В одном архиве прессеты на разные типы и количество голов
MainTop
MainTop версия 5.3. Специальная сборка. В комплекте широкий модельный ряд принтеров Infiniti и Challenger. Язык английский.
PrintMon
PrintMon 2.0.5.22 для Windows XP. Для принтера 3208HA. Тип подключения USB
PrintMon 2.0.5.24 для Windows XP. Сначала ставим китайскую версию, потом копируем в папку с программой файлы из английской.
PrintMon 2.0.5.24 для Windows XP. Дистрибутив из другого источника. На случай, если первый не заработает
PrintMon 2.0.5.24 для Windows 7.
USB_Driver_2.0_Win7_64bits_CAT. Драйвера под Windows 7
PrintMon 2015 для принтера FY 3212 SP. Программа управления для принтера FY 3212 SP с 12 головками. Для Windows 7. Проверена на Windows 10 (x64)
Драйвер для принтера FY 3212 SP. Драйвера под Windows 7, 8, 10 (x32)
Драйвер для принтера FY 3212 SP. Драйвера под Windows 7, 8, 10 (x64)
PrintMon 2.0.5.24 для Windows XP. Для принтеров Challenger
PrintEXP, 2013.01.30, для Windows 7, 8, 10. Для принтеров головками Seiko SPT 508 GS.
PrintMon USB 3.0, 2016.04.22, для Windows 7, 8, 10 (x64). Для принтеров USB 3.0 c головками Seiko SPT 510.
PrintMon USB 3.0, 2016.04.22, для Windows 7, 8, 10 (x64). Для принтеров USB 3.0 c головками Seiko SPT 1024GS.
ePrint (ePrinter)
ePrinter V1.13. Программа управления ePrinter
ePrinter V2.04. Программа управления ePrinter
ePrinter V2.10. Для двигателей переменного тока (ACMotor)
ePrinter V2.10. Для двигателей переменного тока (ACMotor), на 4 головки
ePrinter V2.10. Для двигателей постоянного тока (DCMotor)
ePrinter V2.10. Для двигателей постоянного тока (DCMotor), на 4 головки
Пакеты программ по станкам
Infiniti FY-3208, 4 головки
Infiniti FY-3208, 8 головок
Для принтеров на XAAR
Infiniti RIP
Infiniti RIP V1.30. Риповщик для принтеров Infiniti c головками XAAR
Infiniti RIP V1.26. Драйвер принтера и риповщик для Infiniti c головками XAAR. На русском языке. Перевод не очень. На любителя.
Профили и прессеты
Infiniti
CrysytalJet
Phaeton
WitColor
У нас самая большая база документации и софта для принтеров марки Infiniti, которые только можно найти в одном месте. И эта база постоянно обновляется. Мы не только ищем софт и инструкции — мы еще и связываемся с изготовителями и поставщиками. Каждый день мы стараемся найти что-то новое и интересное.
Вы можете облегчить нам поиски, если отправите свои инструкции, программы и профили. Главное, не забудьте указать на каком типе оборудования это использовалось.
У нас есть сотни файлов с софтом и документацией, но они либо содержат схожую информацию, либо написаны на непонятном для большинства языке (корейский, китайский, японский). На сайте выложены только те, которые содержат наиболее полную и понятную информацию.
Поддержка:
Наш сайт не показывает навязчивых баннеров, потому что находится на платном хостинге. За который мы платим из своего кармана.
По этому если вам не безразлична судьба проекта, вы можете помочь материально, перечислив любую сумму на представленные ниже кошельки:
WebMoney: R434125307018
ЯндексДеньги: 41001769261708
Сбербанк: 63900203 9001057018
Если вам нужна помощь, то просто напишите нам. Мы отвечаем на каждое письмо максимум в течение суток, кроме писем, являющихся откровенной провокацией.
Стоит понимать, что мы не можем давать гарантии — так как помощь оказывается дистанционно, многое зависит от того, насколько правильно вы опишите свою проблему и от того, насколько правильно вы будете выполнять наши рекомендации. Нам важно понять в чем у вас случилось, для того, чтобы оказать помощь. Стоит так же понимать, что мы не берем за это деньги — любая оплата дело полностью добровольное.
Operations Manual
Maintenance Manual
Download
Contact Us
You can get us by following way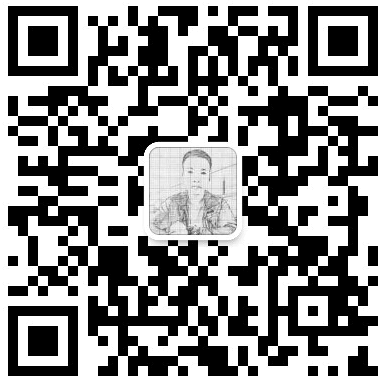 AullyXie
Aully@hotmail.com

+86 1890 668 2633 (WhatsApp)
Sales@UDPrinter.com
facebook.com/ChinaSignTwitter.com/AullyXie
www.UDPrinter.com
Details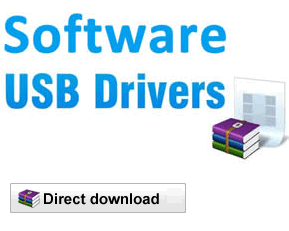 PrintMon V5.24 for Infiniti/Challenger/Phaeton Seiko Solvent Printer
If you saw this login page, that's means this video just to support for our clients who bought the equipments from us.
As far as we know,most of the clients when they buy products just know to compare the cost who is the cheapest one, then choose the cheapest as their supplier. These Customers just to compare the prices, but never to consider the continue support service .
And many of clients when they meet the equipment's problem, they was found that he can't get their supplier no longer, or their supplier need them to pay the high cost for the continue service, or their supplier never have the after-sales service.
I receive many clients help require come from different countries, but I and my support site only support to my clients . If all the clients who bought cheap price from other supplier and want to get support form me. I just can say I'm not your equipments factories or supplier, I can't provide this service. Also I have not so many time and have not so much energy to do this support.
So I hope all the clients can find the correct equipment brands, and the their correct supplier who can give you all the continue support. Some Clients feedback
If you need help by our support video(Operation Manual), please send your full information to us: aully@hotmail.com
Welcome you visit our Website: www.UDPrinter.com
NINGBO ALLSIGN TRADING CO.,LTD is an enterprise with the experiences of 12 years for international signs industry by serving high end users and agents.
AllSign established in 2003,head quarter located in Ningbo,China, AllSign provide full range of products and services for signs industry and our products range is from indoor/outdoor large format printing spare parts,accessorie. With our professional experiences and solid cooperation with Galaxy, Infiniti/Challenger, Phaeton Printer, AllWin Printer, Myjet Printer and Printer Spare Parts for China Printer and Epson, Roland, Mimaki,Mutoh, HP parts , and other top brands of printing equipments service and support center, we have been serving users from more than 63countries. .
Who Bought From Us for you reference:
We have been sending goods to the world wide including:
For Parts by courier:
I. American areas(USA,CA,MEXICO,Trinido Tobago,etc); 2-4days.
II. South American areas(Brazil,Chile,Agerntina,Wulagui,etc), 3-5days.
III. Australian areas(Australia,New Zealand,Solomen,etc); 2-3days.
IV. Europen areas(UK,Germany,Franch,etc). 2-3days.
By TNT/DHL/UPS/FEDEX for door to door services. We are with a professional logistic team working for the shipment for fastest ,safetest and most ecnomical shipping methods for different areas.
Select the right parts for your machines by machine models in our product list.
Make a list for what you need and send to our service team Please try your best to send us the full information of you(full address,tel,zip code,tel,full name).
If you are from Brazil,please offer us the CNPJ code. Service team will find the best way for the shipment and send you the PI with the full information;
(1) Place an order to AllSign;
(2) Get the bank account information of AllSign;
(3) Make the payment at the bank, and get the Payment Receipt;
(4) Send the Payment Receipt to us;
(5) Receive the Tracking Number of your order(For parts),If for bulk order is by the B/L;
(6) Wait for your order.
You may use the following methods of payment: PayPal online payment, PayPal direct payment, credit card (through PayPal gateway, some areas may be restricted), bank transfer, and Telegraphic Transfer (T/T) payment and Western Union Payment.
For details, please refer to the following:
Payment terms:
We accept PayPal (Need PayPal Fees).
Our PayPal account: fanxish@126.com
Notice: PayPal Fees for China Account: https://www.paypal.com/c2/webapps/mpp/paypal-fees
FIRST NAME: WEIHUALAST NAME: FAN
Address: NINGBO, CHINA

For small amount payment (Spare parts,shipping cost,consumables,samples,etc).

Beneficiary's Bank: YINZHOU BANK
SWIFT BIC: YZBKCN2N
ADD: No.88, Min Hui Xi Road, Yinzhou District, Ningbo,China
Beneficiary's A/C no: NRA81011614505004258
Beneficiary: MEC Industry And Trade Co., Ltd.
ADD: NO.106,Building 14,NO.818,Qiming RD., Yinzhou District,Ningbo, P.R.China
Intermediary Bank:WELLS FARGO BANK, N.A. NEW YORK
SWIFT BIC: PNBPUS3NNYC
For general payment (Machines or For the purchasing order over 10,000USD.)
Beneficiary's Bank: YINZHOU Bank
SWIFT BIC: YZBKCN2N
ADD: No.88, Min Hui Xi Road, Yinzhou District, Ningbo,China
Beneficiary's A/C no: 81011614301114313
Beneficiary: NINGBO ALLSIGN TRADING CO.,LTD.
ADD: NO.106,Building 14,NO.818,Qiming RD., Yinzhou District,Ningbo, P.R.China
Intermediary Bank: WELLS FARGO BANK,N.A.NEW YORK
SWIFT BIC: PNBPUS3NNYC
We will send you a payment confirmation email upon receiving your payment, and start arragne your order.
For PayPal,Western Union,Moneygram,we can get your payment in one day
For T/T payment, we always need 2-6days to receiving your payment depends on different countries
Normally speaking, we will spend 1 or 2 days to prepare the order and if it requires longer time, we will inform you as soon as possible. The general shipping time will be 3 to 6 days. Therefore, under normal situation, you will receive the items in 4 to 9 days.
If you choose to ship by sea, generally the shipping time is between 10 and 30 days, depending on the consignee address.
For the items you purchased online, we will arrange international express delivery to ship and usually the carriers are FedEx, TNT, UPS, DHL, or EMS.
It shall be quite safe during shipping with substantial packing.
a). Changes & Returns:
The item can be returned under the following conditions:
1) There is found quality problem after opening the package.
2) The item is different from the order list.
3) There is obviously design flaw on the product.
4) Products can not be used because of design flaw.
Returned items are regarded as invalid under the following conditions:
1) The item still works even though there's damage during transportation.
2) No claim is made up to 7 days after the customer has received the products.
3) The item is returned because of different color or packaging which has no effect to the product.
4) The returned item does not meet the conditions.
Note: 1) The returned item will only be exchanged with a same style item; If such item is out of stock, it is acceptable to exchange with other item from our website but in same value.
2) The returned item should be undamaged and in their original packaging.
3) Please provide the following information when returning the products: products' names or codes, the problems encountered, and your order record.
4) All the printhead can't changes & Returns.We just promise all the printhead is the original new heads from factory.
5) The return transportation fee will be equally covered by both parties.
If a serious problem is found within 7 days of receiving the products, you should contact Customer Service and our staff will help you find a solution in 2 weekdays' time.
For the Equipments, such as printer, engraving machine sold via www.UDPrinter.com, we provide 12 months warranty after shipment.
Notes: The Ink supply System parts include all kinds of Printhead without guarantee.
By Mark Russinovich
Published: January 12, 2012
Download Portmon (226 KB)
Run now from Sysinternals Live.
Introduction
Portmon is a utility that monitors and displays all serial and parallel port activity on a system. It has advanced filtering and search capabilities that make it a powerful tool for exploring the way Windows works, seeing how applications use ports, or tracking down problems in system or application configurations.
Portmon 3.x
Version 3.x of Portmon marks the introduction of a number of powerful features.
Remote monitoring: Capture kernel-mode and/or Win32 debug output from any computer accessible via TCP/IP – even across the Internet. You can monitor multiple remote computers simultaneously. Portmon will even install its client software itself if you are running it on a Windows NT/2K system and are capturing from another Windows NT/2K system in the same Network Neighborhood.
Most-recent-filter lists:Portmon has been extended with powerful filtering capabilities and it remembers your most recent filter selections, with an interface that makes it easy to reselect them.
Clipboard copy: Select multiple lines in the output window and copy their contents to the clipboard.
Highlighting: Highlight debug output that matches your highlighting filter, and even customize the highlighting colors.
Log-to-file: Write debug output to a file as its being captured.
Printing: Print all or part of captured debug output to a printer.
One-file payload:Portmon is now implemented as one file.
The on-line help-file describes all these features, and more, in detail.
Installation and Use
Simply execute the Portmon program file (portmon.exe) and Portmon will immediately start capturing debug output. To run Portmon on Windows 95 you must get the WinSock2 update from Microsoft. Note that if you run Portmon on Windows NT/2K portmon.exe must be located on a non-network drive and you must have administrative privilege. Menus, hot-keys, or toolbar buttons can be used to clear the window, save the monitored data to a file, search output, change the window font, and more. The on-line help describes all of Portmon's features.
Portmon understands all serial and parallel port I/O control (IOCTLs) commands and will display them along with interesting information regarding their associated parameters. For read and write requests Portmon displays the first several dozen bytes of the buffer, using '.' to represent non-printable characters. The Show Hex menu option lets you toggle between ASCII and raw hex output of buffer data.
How it Works: WinNT
The Portmon GUI is responsible for identifying serial and parallel ports. It does so by enumerating the serial ports that are configured under HKEY_LOCAL_MACHINEHardwareDeviceMapSerialComm and the parallel ports defined under HKEY_LOCAL_MACHINEHardwareDeviceMapParallel Ports. These keys contain the mappings between serial and parallel port device names and the Win32-accessible names.
When you select a port to monitor, Portmon sends a request to its device driver that includes the NT name (e.g. deviceserial0) that you are interested in. The driver uses standard filtering APIs to attach its own filter device object to the target device object. First, it uses ZwCreateFile to open the target device. Then it translates the handle it receives back from ZwCreateFile to a device object pointer. After creating its own filter device object that matches the characteristics of the target, the driver calls IoAttachDeviceByPointer to establish the filter. From that point on the Portmon driver will see all requests aimed at the target device.
Portmon has built-in knowledge of all standard serial and parallel port IOCTLs, which are the primary way that applications and drivers configure and read status information from ports. The IOCTLs are defined in the DDK file ddksrccomminc
tddser.h and ddksrccomminc
tddpar.h, and some are documented in the DDK.
How it Works: Windows 95 and 98
On Windows 95 and 98, the Portmon GUI relies on a dynamically loaded VxD to capture serial and parallel activity. The Windows VCOMM (Virtual Communications) device driver serves as the interface to parallel and serial devices, so applications that access ports indirectly use its services. The Portmon VxD uses standard VxD service hooking to intercept all accesses to VCOMM's functions. Like its NT device driver, Portmon's VxD interprets requests to display them in a friendly format. On Windows 95 and 98 Portmon monitors all ports so there is no port selection like on NT.
Download Portmon (226 KB)В
Run now from Sysinternals Live.